Hello all! Geoff here, giving you the latest updates from Teach Bhríde!
In February, Brendan and I had the great privilege of traveling to Notre Dame's campus with Fr. Denis and Sr. Mary to conduct interviews for the next group of Fellows to join the Teach Bhríde family. It was a tremendous group of applicants, and a very tough process of discernment, but at long last,  we have secured the newest members who will be joining the House of Brigid in its eighth year in Ireland next August!
The Wexford Team:
Madeline Zuniga (House Director) w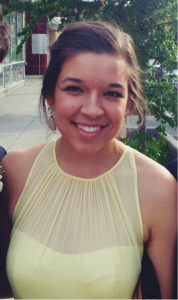 ill soon be graduating from Saint Mary's College with a B.A  in Music and Psychology. Raised in three different states (Ohio, Georgia, and Missouri), she looks forward to adding Wexford, Ireland to the map!  Madeline began to sing melodies before she could talk, but it wasn't until high school that Madeline decided to take voice lessons, and singing has since become one of her greatest passions. While in college, Madeline has been involved in various ensembles, some of which are  the Women's Choir, the Notre Dame Liturgical Choir, and Bellacappella. She is now a second year R.A. in Holy Cross hall, and sings/cantors in the Saint Mary's Liturgical Choir. Madeline is  honored and excited to extend her love for music ministry to the Wexford community!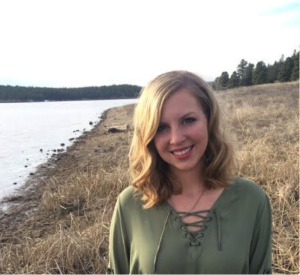 Bernadette Smith will be graduating in May from Northern Arizona University with a bachelor's degree in Music and a minor in English. She grew up as the oldest and only girl in a very musical and loving family, which shaped her deep love for music and the Catholic faith. She is beyond excited to have the opportunity to serve in the Teach Bhride community! She was involved in a variety of musical experiences thus far in her career. She played violin and vihuela in a Mariachi band. She was a violinist in Northern Arizona University's Symphony, as well as in The Verde Valley Sinfonietta. She served as the Director of Music for the NAU on-campus Newman Center for four years, where she developed her leadership and musical skills in the realm of ministry. To this day, she loves playing music with friends and/or her younger brothers, whether for masses, weddings, or coffee shops! She is incredibly grateful for the chance to experience the life of the Irish, knowing that God will do something beautiful as she continues to grow through liturgy and faith.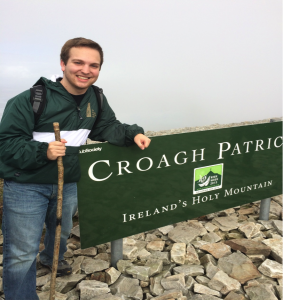 Alex Hanna is a proud native of Milwaukee, Wisconsin so he apologizes in advance for the weird way that he pronounces his vowels. He will be graduating from the University of Notre Dame this May, having majored in both Preprofessional Studies and Theology. In 2017 he will enter medical school at Loyola University Chicago to continue pursuing a career as a doctor.  Outside of the classroom, Alex has devoted much of his time to Catholic ministry both at home and at Notre Dame. Back home he was involved with youth and music ministry at his parish, even serving as Interim Music Director for a summer. During college, he has been a member of the Notre Dame Folk Choir and has worked with Campus Ministry on retreats as a student intern. Alex is thrilled to return to Ireland after studying abroad at University College Dublin in 2014. He feels incredibly blessed to serve the people of Wexford and the Irish Catholic Church for the next year!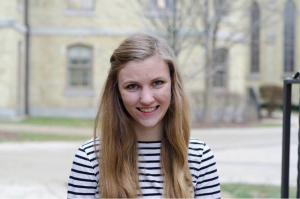 Megan McCuen is a 2016 graduate from the University of Notre Dame where she studied English and French, with a minor in Education, Schooling, and Society. She is from Grosse Pointe Woods, MI. While at Notre Dame, she sang as a member of Celebration Choir and taught catechism at Holy Family Parish. She is very excited to continue singing and teaching next year with House of Brigid. She also was a member of Dance Company, as well as a student blogger for both Campus Ministry and Admissions. Through Notre Dame, she had the opportunity to study abroad in Paris for semester and intern in Dublin for a summer. She is overjoyed that she gets to return to Ireland for this next year. She can't wait to see how she will grow in faith, as well as develop her skills in music and teaching, during her time in Wexford.
The Dublin Team:
Geoff Burdell (House Director) spent his adolescence in a variety of places across the U.S., tho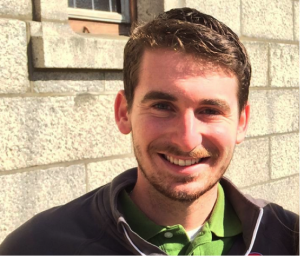 ugh most recently, he has called the thriving metropolis of South Bend, Indiana his home for the last 10 years. A class of 2015 graduate from the University of Notre Dame, Geoff has degrees in philosophy and theology, and hopes to further pursue his academic interests at a higher level after Teach Bhríde. He has always had a keen interest in all things Irish, and has immensely enjoyed his time living in Dublin over the past year with the House of Brigid. Among his other interests, Geoff is an avid reader, runner, Netflix watcher, and of course, musician, playing piano and singing baritone. His most recent fascination involves annoying his housemates through the grueling process of learning the Irish low whistle. Working with the Church has always been a desire and calling of Geoff's, and he has found it both fascinating and rewarding to immerse himself into the Harold's Cross Parish community in Dublin over the past year. He is looking ever more forward to continuing his mission and ministry through this upcoming year with Teach Bhríde. St. Brigid, pray for us!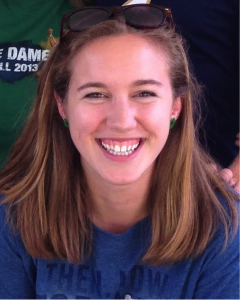 Emma Fleming will graduate from the University of Notre Dame in May with a bachelor's degree in English and Spanish, and is overjoyed to be moving to Dublin to serve the House of Brigid next year. Emma grew up in the beautiful city of Chicago, IL with a family who instilled in her a love of God, music, and deep-dish pizza. As a resident assistant in Ryan Hall and member of the Notre Dame Folk Choir, Emma is excited to share her gifts and grow with her community in Dublin. Music has provided a soundtrack to Emma's faith, which inspired her instant love for the House of Brigid. While playing school as a child, Emma never imagined that she would find herself in the schools and parishes of Dublin! She cannot wait to bring her passion for music, her love for education, and her basic cooking skills to the community in Dublin! St. Brigid, pray for us!
Elizabeth (Biz) Honeywell will graduate from the University of Maryland this May with a Bachelor's degree in History.  Born and raised in Chest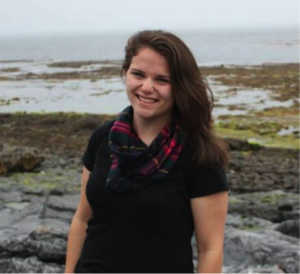 ertown, Maryland, her lifelong dream of living in the land of her ancestors will be fulfilled when she moves to Dublin later this year!  Growing up in a proud Irish-American family has instilled in her a love of all things Irish.  After being involved with the Catholic Terps for the past four years and being musically inclined, Teach Bhríde seems like the perfect fit for her after graduation!  She is excited to apply her skills and talents in her work and deepen her spiritual life while in Ireland.  A few of her favorite things are her dogs, coffee with lots of sweetener, sixteenth century European history, and the Maryland flag.  She cannot wait to see what Dublin has in store this upcoming year!
As you can see, we are certainly in for a promising, lively, and blessed year together. We could not be more thrilled to welcome these six new members into our ranks in Wexford and Dublin. Their enthusiasm and talents will be welcomed gifts to the Irish people they work alongside next year. Be sure to stay tuned to the blog as Teach Bhríde VII  finishes out this year with a bang! We will keep you posted on all of the upcoming events, including Confirmation and First Communion Programmes, as well as the epic visit from the Notre Dame Folk Choir in late May! Until then, we ask for your continued prayers and support.
Cásca Shona!
-Geoff