Greetings from Dublin town! Between the slight bite in the air and the brilliant landscape of colors that lines our walk to work down the Grand Canal, our experience in Ireland has taken a positively autumnal turn the past few weeks. And although the climate around us is in a state of flux, Rikki, Susanna and I, on the contrary, are beginning to settle into a more or less regular routine in our various ministries around Dublin and in Harold's Cross.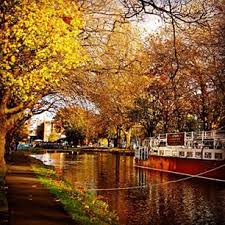 In this instance, however, "settle" may be a bit of a misnomer: despite the general sense of routine that has begun to emerge for us, we have nonetheless had one of the busiest and most bustling Octobers I can remember! First communion and Confirmation preparation masses, catechesis lessons, weekend trips with O'Connell House students to Glendalough and Croagh Patrick, ACE Ireland masses, retreats for Notre Dame students, ND football gamewatches, touring Dublin with the ND Campus Ministry fall break Pilgrimage, and playing host to a number of friends of Teach Bhríde (including two current ND students who are prospects for the program) are just a few of the highlights of our work over the past few weeks. It has been an exhilarating roller coaster ride of "pastoral moments," as Father Gerry likes to say, but we would have it no other way!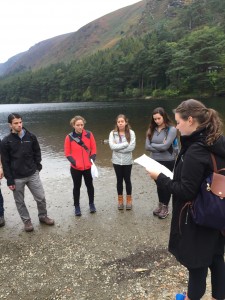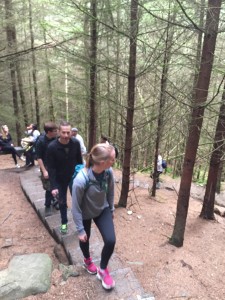 In the midst of these masses and fieldtrips, school lessons with giggling children and conversations with friendly visitors, one can easily get carried away in the commotion of it all, and accidentally neglect the overarching purpose of our work here in Ireland. Before I came to Dublin, I'll admit that I would spend large amounts of time pondering in the abstract just exactly what a "year (or two) of service" would look and feel like, how it would manifest itself once we had arrived and began our duties. How will we be received in Ireland? What will the parish dynamic at Harold's Cross look like? Whose paths will intersect with ours?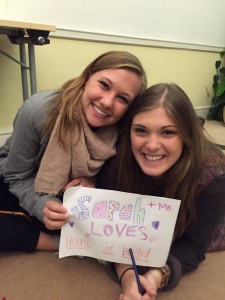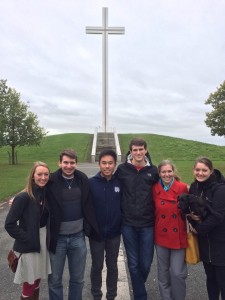 Now that the dust has begun to settle, and much of the transition and novelty of this place have come and gone, what were once abstract musings have become concrete realities. It's interesting to look back on the thoughts I had about this year before leaving, and see how the last 9 weeks of being here has shaped and transformed my mindset towards this place, this year, this mission. Real people with real faces, and stories, and hardships, and joys have taken the place of my previous imaginings. It is no longer idyllic fantasy, but (oftentimes unromantic) reality that we experience day in and day out, and there is something extraordinarily beautiful about that. I've learned, even in this short time, that for the most part, a year of service feels a whole lot like a year of work (and why shouldn't it?!). I've also begun to see some of the value that this work affords. I'm coming to appreciate more and more each day that this ministry is not about accruing results, but rather, about relationships and reliability. To be and to receive the presence of Christ with those around us, this is "what I do for a living."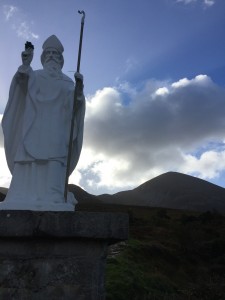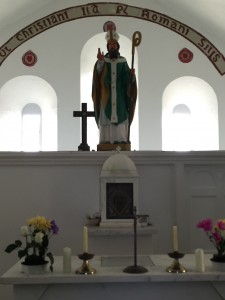 When I take the time to actually slow down, exhale, and remind myself of what I am here for, I am heartened by the ever-growing sense of realness that I encounter in this job. Whether it's the real stress of having to prepare yet another lesson or retreat, the real patience and humility required of living in a community with real people, or the real sadness or joy or frustration or love that is concomitant with belonging to a real parish, each interaction is a reminder of the sacramental nature of our time here. We are living, tangible signs of God's love for His people. And we are recipients of that very love on a daily basis. I am sure of it.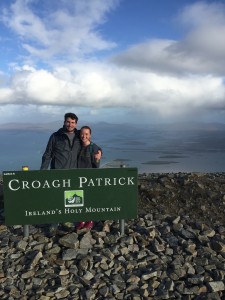 When I reflect on our "purpose" here, I am reminded of a favorite poem of mine, written by William Blake, called "The Little Black Boy." There are a few lines in particular that seem to capture the mission quite well:
"Look on the rising sun: there God does live

And gives his light, and gives his heat away.

And flowers and trees and beasts and men receive

Comfort in morning, joy in the noonday.

And we are put on earth a little space,

That we may learn to bear the beams of love,

And these black bodies and this sun-burnt face

Is but a cloud, and like a shady grove…"
As those who have been gifted with this opportunity to spend a year among the Irish people, Susanna, Rikki, and myself have indeed been situated in "a little space, that we may learn to bear the beams of love." As a good friend once reminded me, however, there is a poignant double meaning implicit in these lines. No doubt we are here learning how to receive the intensity and rigor of God's love, which strikes our souls like beams of resplendent sunlight, as Blake suggests. But we are also here to bear witness to the other "beams of love," namely, those which make up Christ's cross. The crosses we endure in this job are equally necessary to our experience as a whole; they flesh out this year of service into something real and tangible, something truly united with Jesus' own mission. And this fact, too, is something that has made our time here so far something extraordinarily beautiful and worthwhile.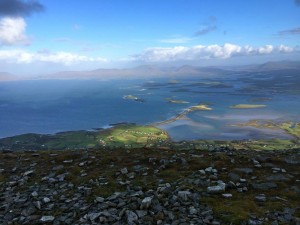 I can assure you that, as the seasons turn and we continue to delve headlong into this year of service, come rain or shine (though most likely rain), we will continue to bear witness to that living grace of God's, refracting those beams of love as best we can into the heart of Ireland.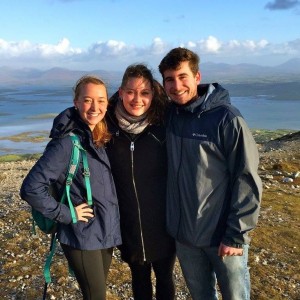 Go raibh maith agat!
-Geoff