Hello everyone,
In my last blog post, I wrote about traveling back to the University of Notre Dame with Fr. James and Sr. Mary from Clonard, and Fr. Gerry from Harold's Cross parish in Dublin to interview some amazing applicants for Teach Bhríde Season VII. We had such a wonderful time getting to know each of them, and are excited to share with you the big announcement: the introduction of our volunteers for the House of Brigid's seventh year!
The Wexford Team: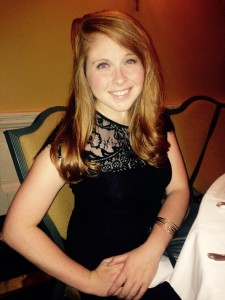 Laura Taylor (House Director) grew up all around the world as a military "brat"–from Iceland to Alaska,  Germany to Hawai'i, and almost a dozen states in between–and her family currently resides in San Antonio, Texas.  She graduated from the University of Notre Dame in 2012 with B.A.'s in Honors Theology and Piano Performance,  and a minor in Liturgical Music Ministry. She was a piccolo player in the Notre Dame Marching Band, was a member  of the ND Liturgical Choir, and played piano for residence hall liturgies across campus. She remained at Notre Dame  to complete the Master of Theological Studies program, during which she also sang with the Basilica Schola and in  Sacred Music program graduate recitals, cantored for major liturgies in the Basilica of the Sacred Heart, and  performed with the ND Opera Company. During her six years at Notre Dame, Laura taught music at high schools in  New Zealand, studied abroad in both Rome, Italy, and at the University of Oxford in England, and traveled to Ireland,  Turkey, Israel, Palestine, France, and Australia. She is beyond excited to return to Wexford to serve with the House of  Brigid for a second year, and is very much looking forward to combining her musicianship, theological training, and  love for the Church through her work as House Director!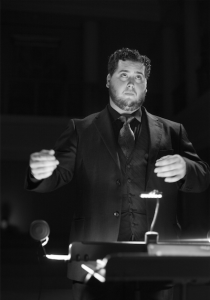 Brendan Barker (House Director-in-Training) was raised in Media, Pennsylvania, and holds a degree in Music Education from Duquesne University in Pittsburgh. In May, he will graduate from the University of Notre Dame with a Master of Sacred Music degree in Choral Conducting. He has worked with student ensembles of various ages and has also had experience with community ensembles, most recently through his position as Assistant Organist at Saint Vincent de Paul Catholic Parish in Elkhart, Indiana. At Notre Dame, Brendan studied conducting with Dr. Carmen-Helena Téllez, with additional instruction provided by Dr. Nancy Menk of Saint Mary's College and Dr. Jan Harrington, Professor Emeritus at Indiana University. An advocate for music literacy, Brendan feels strongly that singing is for everyone and that nowhere is that more important than in liturgy. He is very excited to be joining the House of Brigid team in their service to Clonard Church of the Annunciation.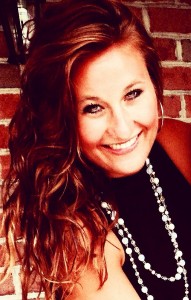 Kristen Millar is originally from the city of Dillsburg, Pennsylvania, and is from a large, fun-loving family of 11, and  the  second oldest child of nine. Her musical experience began in fourth grade when she started singing in a children's  liturgical choir; she continued to cantor for liturgies in high school, and furthered her passion for education at Saint  Mary's College in Notre Dame, Indiana. This May she will be graduating with a degree in elementary education, and  minors in early education and social work. She is currently student teaching in a kindergarten classroom, and loves every  second of it! For the past three years, Kristen has served as a Pastoral Music Leader in her position as campus ministry  intern. On campus she has been involved in retreats, liturgical preparation, preaching, and cantoring for liturgies. She  has  had the opportunity to participate in a pilgrimage to Peru, and last November traveled to Rome as an advocate of  Catholic  women nationwide, delivering a compilation of letters to Pope Francis alongside President Mooney of Saint  Mary's and  Bishop Rhoades. When she isn't writing lesson plans or in the campus ministry department you may find  her fundraising  for Dance Marathon, lifeguarding, or running (over 7 half marathons to date!). She is incredibly honored  and excited to be  utilizing her passion for education, music ministry, and love for the Church in service with the  community in Wexford,  Ireland!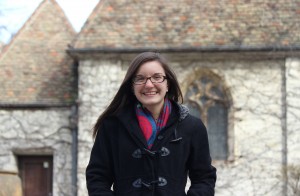 Jena Thurow will be graduating from Ma​rquette University in May with a bachelor's degree in Theology and minors in Psychology and Music. She grew up in the cute tourist town of Cedarburg, WI. Jena has played the classical flute for 12 years, and began to play for her parish's Masses when she was a sophomore in high school, at the suggestion of her mother. She continued in this ministry at Marquette, eventually overcoming her fear of singing in public and joining the Liturgical Choir, later becoming a cantor, and currently works as the Music Ministry assistant in Campus Ministry. Jena has also been active in Marquette Band leadership roles, playing in the Wind Ensemble, Orchestra, and Pep Bands, and serving as a Band Officer and Social Coordinator for two years. Jena enjoyed the opportunity to intern at the NPM (National Pastoral Musicians) convention last summer in St. Louis, MO, co-coordinating Youth Room activities. She is overjoyed and so blessed to join the Teach Bhríde community and have the opportunity to bring her passion for faith, music, and serving others to Wexford.
The Dublin Crew!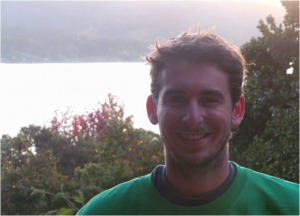 Geoff Burdell (Dublin House Director-in-Training) is downright thrilled to be joining the  Teach Bhríde community in Dublin next year! An almost-graduate of the University of Notre Dame,  with almost-degrees in Philosophy and Theology, Geoff has spent a blessed and bewilderingly quick  three years with the Notre Dame Folk Choir, in which his love of music and liturgical ministry has  taken root. He has resided in South Bend, Indiana for the past nine years, and his peculiar obsession  with all things Irish has been a constant since birth. Geoff is currently an RA in Dillon Hall, and plans  to pursue the study of Theology and ecclesial ministry far into the future. He is particularly excited to  follow in the footsteps of his patron, Saint Patrick, in bringing the joy and song of the Gospel to the  people of Ireland. Saint Brigid, pray for us!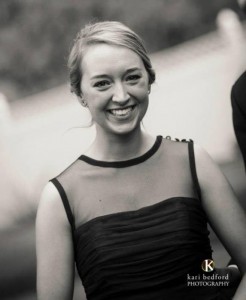 Rikki Koebler is a 2015 graduate of the University of Notre Dame, where she majored in Theology and Pre-Health Studies. She hopes to practice as a physician in the future, and is currently in the process of applying to medical schools. Though she was born and raised in Springfield, Illinois, Rikki has gotten to explore the mountains since her family moved to Telluride, Colorado in 2013.  She devoted much of her free time when she was younger to musical studies, especially the piano and violin. During her time at Notre Dame she was lucky enough to take piano lessons through the music department and play for weekly dorm masses in Howard Hall.  Student ministry has been an important part of Rikki's life since middle school and she loved sharing this with her residents as an RA her senior year. She is so very excited to live abroad and serve the Church while experiencing and enjoying Dublin for the first time.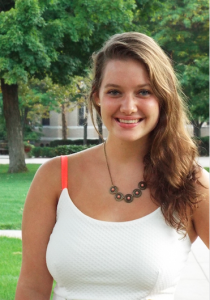 Susanna Floyd will graduate from the University of Notre Dame in May with a bachelor's degree in English and Theology, and is thrilled to be moving to Dublin to serve House of Brigid next year.  Susanna grew up in Warren, New Jersey as part of a big musical family and sang in her high school concert choir for four years.  As a resident assistant in Breen-Phillips Hall this year, Susanna is excited to use the skills and experiences she has had as an RA throughout her time in Dublin.  Her love for different cultures began when she lived in London during her fall semester junior year at Notre Dame, during which time she was able to visit Ireland among many other countries.  Her parents both did service in Ireland, so she is delighted to be following in their footsteps this next year.  She's a lover of theatre and acting, and looks forward to combining all her different interests and passions during her year abroad in Dublin. Susanna is excited to continue her faith journey in Ireland and see what God has in store!
Notice the expansion taking place in our Dublin community; we will have three volunteers there this year! The fabled cloak of St. Brigid is once again spreading, and we couldn't be more thrilled to have these six new members join our Wexford and Dublin communities in late August. Stay tuned for more updates from the House of Brigid as we enter these last few months of ministry, and please hold us in your thoughts and prayers during this busy time of the liturgical year!