Once upon a time, a certain House Director-in-Training promised her blog readers that she'd introduce next year's Teach Bhríde team to you in her next blog post.  That was about two or three posts ago…SORRY!  But, the time has now come, and I am happy to announce the moment you've all been waiting for – the introduction of Teach Bhríde Season VI!  (All six of them!)
We'll begin with our Dublin pioneers, who will be piloting Teach Bhríde's first year in a new city: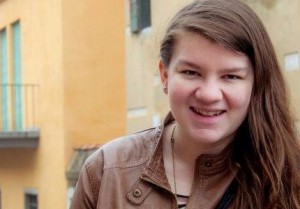 Sarah Cahalan is a soon-to-be alumna of the University of Notre Dame, graduating this May with degrees in English and American Studies. She grew up in Logansport, Indiana, in a family of musicians, choir directors, and music ministers. Sarah was a four-year member of the Folk Choir in her time at Notre Dame and served as a Music Mentor with Notre Dame Vision in 2012. She looks forward to experiencing all that the new House of Brigid Dublin has to offer!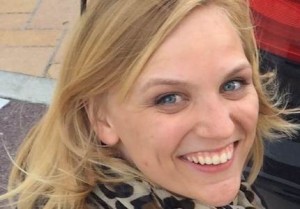 Angie Schott couldn't be more excited or honored to become a member of the Teach Bhríde team next year!  She'll be moving to Dublin from Savenay, France where she spent the year teaching English to French students.  In 2013, Angie graduated from Saint Mary's College where she studied Music Education, and was a supreme choral nerd involved in every academic choir on campus. She directed Bellacappella, Saint Mary's a cappella ensemble during her final two years on campus, and is ready to bring her passions for music and ministry to the Emerald Isle.
And, of course, Wexford will be receiving three lovely new faces to accompany mine next year: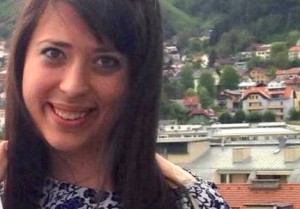 Joy Viceroy (House Director) graduated from Saint Mary's College in May 2013 with B.A.'s in Music and Theatre, and a minor in French.  She served as a Pastoral Music Leader for two years through her position as Campus Ministry Intern, and was also a proud four-year member of the internationally acclaimed Women's Choir.  Originally from the suburbs of Cleveland, Ohio, her liturgical music experience began at the age of nine, where she was a founding member of the music ministry at St. Bartholomew's Church.  Her extensive work with children has ranged from tutoring in Title I schools to teaching for Vacation Bible School programs.  Joy's love of traveling has sent her all over the world, and she has been so blessed to call Wexford home for the last year.  She especially looks forward to directing the Teach Bhríde community of six during its first year of expansion.  Following her second year of Teach Bhríde, Joy hopes to attend graduate school in order to focus her studies toward fusing her love of liturgical music and theatre together.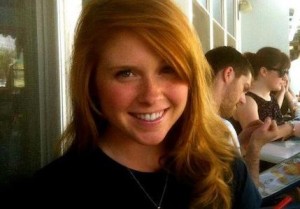 Laura Taylor (House Director-in-Training) grew up all around the world as a military brat–from Iceland to Alaska, Germany to Hawai'i, and almost a dozen states in between–and her family now currently resides in San Antonio, Texas. She graduated from the University of Notre Dame in 2012 with degrees in Honors Theology and Piano Performance, and a minor in Liturgical Music Ministry. A resident and RA in Cavanaugh Hall, she was a member of the Notre Dame Marching Band and Liturgical Choir, and played piano for residence hall liturgies across campus. She remained at Notre Dame another two years to complete the Master of Theological Studies program, during which she also intensified her vocal training by singing with the Basilica Schola and in Sacred Music program graduate recitals, cantoring for major liturgies in the Basilica of the Sacred Heart, and performing with the ND Opera Company. No stranger to liturgical music ministry, she began playing piano for Mass at age 12, and was formally contracted by the government to play full-time for Mass in military parishes at age 14. During her six years at Notre Dame she has taught music at high schools in New Zealand, studied abroad in both Rome, Italy, and at the University of Oxford in England, and has traveled to Ireland, Turkey, Israel, Palestine, and France. She is beyond excited for this incredible opportunity to return to Ireland to serve with the House of Brigid, and is very much looking forward to combining her musical talents, theological expertise, and love for the Church through her work as House Director-in-Training!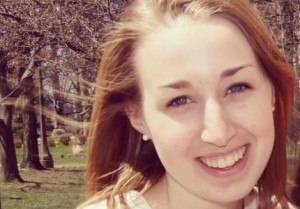 Brigid Clary is graduating from Notre Dame in a few short weeks with a degree in Anthropology and a minor in Irish Literature and Language. Brigid's love for Ireland began at a very young age and has grown immensely during her time at Notre Dame. An international tour with the Folk Choir, a semester in Dublin, and most recently a weeklong archaeological excursion into the west of Ireland have shown her more of that beautiful country than she dreamed she would get to see. Music has been an integral part of Brigid's life for as long as she can remember from campfire songs sung to the sounds of her father's guitar to musical theatre. Brigid is so blessed to finally be joining the Teach Bhríde community in Wexford and she is looking forward to the year ahead! Thank you for your prayers and support!
Ben Wagner was raised in the suburbs of Milwaukee, Wisconsin since November 2nd, 1991. After attending a Catholic grade school and a Jesuit high school throughout his childhood, Ben decided to continue to follow the path of Jesuit education and attend Marquette University- located just 20 minutes from his home. Ben immediately began playing guitar for masses, Eucharistic Adoration, and various other worship events once he arrived on campus. Simultaneously he also began songwriting and performing secular music at as many local venues he could find near campus. Ben continued on this path until the Summer of 2013 when he got a job with Catholic HEART Workcamp; which gave him the opportunity to play his music, do service, road trip across the country, and work with high schoolers from all over the United States. Ben's other activities at Marquette included being a Resident Assistant, retreat leader, co-president of an event planning organization, and a Research Assistant for the psychology department. Ben graduated from Marquette in May of 2014 with a Bachelor of Arts in Psychology and a minor in Writing-intensive English.
Well, there you have it, friends – Teach Bhríde VI!  I cannot wait to direct this dynamic community come the fall.  St. Brigid certainly has been with us throughout the application and admission process this year, and I couldn't be more excited for all that is in store for our new group.  The cloak is spreading, and I am incredibly proud to have such a promising team to further this evangelical work with!
For now, though, we have a Resurrection Play to put on!
Peace,
–Joy.