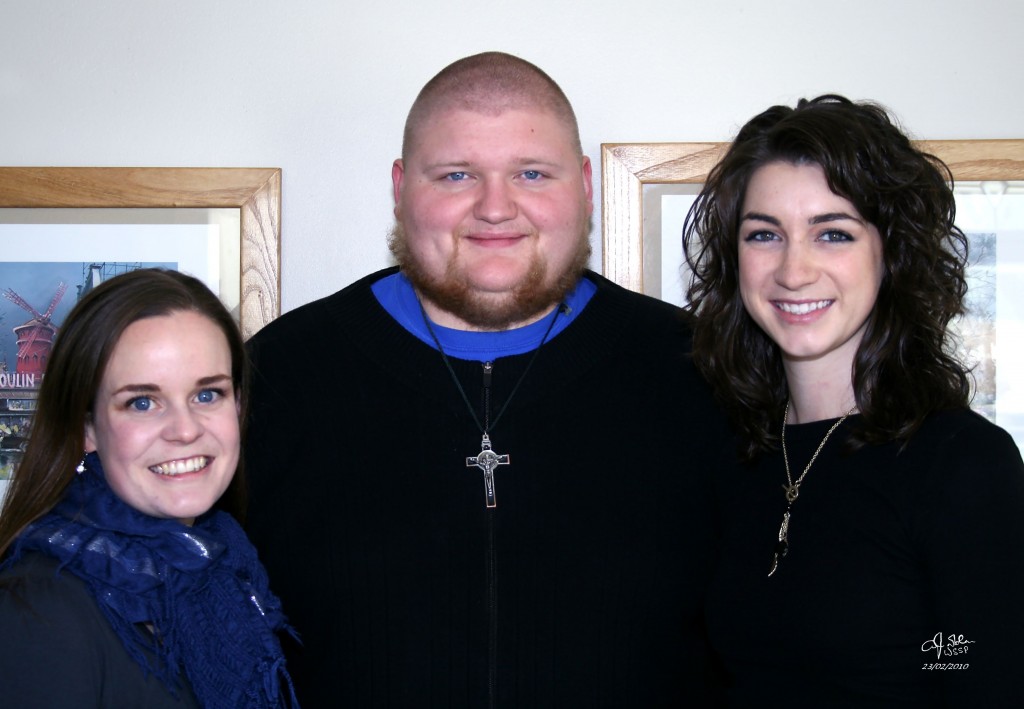 Carolyn Pirtle, House Director
Carolyn is a native of Wichita, Kansas. She attended Kansas State University, where she earned a Bachelor of Music in Piano Performance with a minor in English Literature (2003), as well as a Master of Music in Theory-Composition (2005). After taking a year off of studies to spend time at home with her family, Carolyn packed up her ruby slippers and moved to South Bend, Indiana, where she began her studies at the University of Notre Dame, graduating in 2008 as a Master of Sacred Music with an emphasis in choral and vocal music. She spent 2008-09 continuing her work as Assistant to the Director of the Notre Dame Folk Choir, Steve Warner, collaborating with him on several new choral pieces. She spent two years in Wexford as founding House Director of Teach Bhríde.
Martha Calcutt, Volunteer
Martha is originally from Fairfield, Connecticut but spent four years in South Bend, Indiana at the University of Notre Dame before graduating in May 2009. She earned dual degrees in The Program of Liberal Studies and Gender Studies. Martha sang in the Notre Dame Folk Choir for all of her four years at ND and participated in numerous student theatre productions. She traveled and studied women and religion in Europe for one semester of college. Following her time in Ireland, Martha returned to the United States for a job in advertising in New York City.
Chris Labadie, Volunteer
Chris is a native of Kalamazoo, Michigan. He graduated from the University of Notre Dame in May 2009 with a Bachelor of Arts in Theology and Philosophy as well as a minor in Liturgical Music. While at Notre Dame Chris was a bass in the Notre Dame Folk Choir, an officer with Knights of Columbus Council 1477, and a Master of Ceremonies at the Basilica of the Sacred Heart. In his free time Chris enjoys working on liturgical and theological projects, watching football, and reading everything from theological works to the latest novel. His work with Teach Bhríde was fueled by a love for the Church, for music, and for the Irish culture from which he is descended. Following his time in Ireland Chris returned to Notre Dame where he entered the Congregation of Holy Cross to begin his seminary training.
Meet the Current Community
Meet other Former Communities