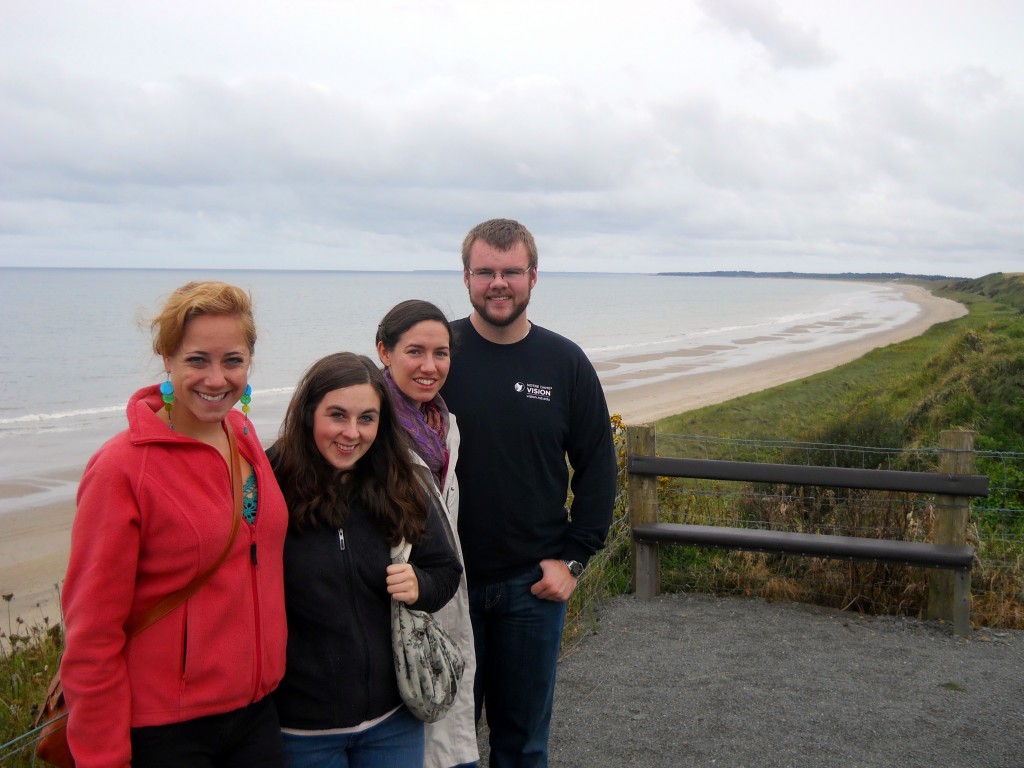 Molly Mattingly, House Director
Molly graduated from Notre Dame in May 2011 with a Master's of Sacred Music. Originally from outside Chicago, Molly completed her undergraduate degree in music education and music theory at Ithaca College. She has extensive experience in liturgical leadership positions, both at the Newman Center at Ithaca and as an assistant rector at Farley Hall. She was a key part Notre Dame Vision's Band of St. Cecilia for two summers, serving as assistant music director her first summer and music director the next.
Nicole Storey
Nicole hails from Indiana. She graduated from Aquinas College in Grand Rapids, MI with a Bachelor of Music degree in Liturgical Music and a minor in theology in 2010.  She has spent the last two years continuing her study in Sacred Music at the University of Notre Dame, with an emphasis on voice.  She has been involved as a participant and team member of Music Ministry Alive, a program started by David Haas that helps foster the growth of young pastoral musicians.  She also served as the music minister for the Culver Military Academy in Culver, Indiana during her time at Notre Dame.  During her time at Aquinas College, Nicole spent four months studying abroad in Tully Cross, Ireland in County Galway.
Emily Puscas
Emily is from Connecticut. She graduated from Saint Mary's College in 2011 with a double major in French and Theatre and a minor in music. She loves everything having to do with theatre, from costumes to acting, as well as playing piano, any available percussion instruments, and singing. She has worked with the 5-Star program in South Bend and Notre Dame Vision, programs that help young people connect to each other and to their faith. Emily was a 5-year member of the Notre Dame Folk Choir, and worked after graduation as the Campus Ministry music intern at Notre Dame.
Nick Galasso
Nick comes to Teach Bhríde from Pennsylvania. He graduated from Notre Dame in May 2012 with a major in theology and minor in liturgical music. He was part of the Notre Dame Folk Choir for all four years of college, and served as the business manager for the choir for three years. His senior year, he also led a scripture prayer and discussion group for the Folk Choir. Nick also served as the music coordinator for his dorm's chapel choir. He loved his experience leading small groups and being part of the Band of St. Cecilia at Notre Dame Vision for two summers. Nick's love of Church life has led him into ongoing discernment of the priesthood.