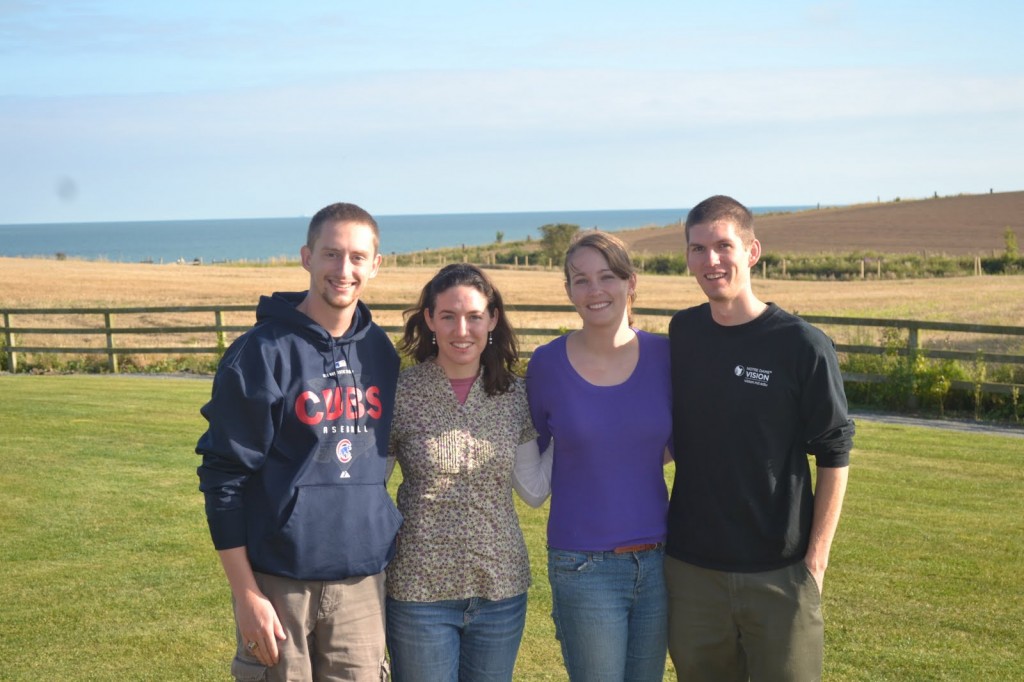 Jessica Mannen, House Director
Originally from Portland, Oregon, Jessica graduated from Notre Dame in 2009 with a degree in Music and Theology. She was a member of the Notre Dame Folk Choir for five years, and served at different times as the choir's librarian and tour coordinator. She also served as the accompanist and music director for her residence hall's liturgies. While an undergraduate, Jessica also initiated a program to teach music to young people at the Juvenile Justice Center of South Bend. After graduation, she spent a year as an intern in Campus Ministry at Notre Dame, working closely with the Folk Choir and the residence halls' liturgical musicians. She has also spent four years with the Notre Dame Vision program, and served as music director the last two of those years. After her two years with the House, Jessica returned to Notre Dame to begin work on a Master of Divinity.
Molly Mattingly, House Director-in-Training
Molly graduated from Notre Dame in May 2011 with a Master's of Sacred Music. Originally from outside Chicago, Molly completed her undergraduate degree in music education and music theory at Ithaca College. She has extensive experience in liturgical leadership positions, both at the Newman Center at Ithaca and as an assistant rector at Farley Hall. She was a key part Notre Dame Vision's Band of St. Cecilia for two summers, serving as assistant music director her first summer and music director the next.
Daniel Masterton, Volunteer
Also from the Chicago area, Dan completed his BA in Theology in May 2011. He has been involved in countless ministerial opportunities in his time at Notre Dame. He was a member of the Notre Dame Folk Choir for all four years at college, serving his senior year as the president of that group. He served the Notre Dame Vision program as a Mentor-in-Faith for two summers. He has also been involved with Notre Dame's Emmaus program, which gives students the chance to meet in small faith-sharing groups. After serving with the House of Brigid, Dan moved to California's Coachella Valley to become a high-school campus minister and theology teacher.
Kurt Nowak, Volunteer
From Globe, Arizona, Kurt completed his degree in Science-Computing in May 2011. He was an officer in the Folk Choir, serving as secretary his senior year. He has served as a musician for Notre Dame Vision as well as a sound technician for various Campus Ministry events at Notre Dame. His guitar skills served regularly at dorm liturgies as well as at special campus events, and he worked as a Resident Assistant in Duncan Hall, helping to facilitate community life for the men who live there. After his year in Wexford, Kurt relocated to San Antonio, TX to take up an IT position for a bank.
Meet the Current Community
Meet other Former Communities