Greetings from Harolds Cross! This past week has been filled with excitement and anticipation for the second classes' First Penance this past Tuesday. After weeks of memorizing prayers and examining their consciences, the students all gathered in the church for the big moment.
The service went exceptionally well! The children and their parents were reverent and patient while each student went to Confession. Part of our role during the service was to facilitate the lines for Confession.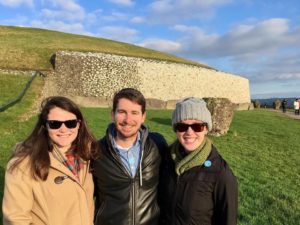 While each child was somewhat nervous while waiting in line (some more than others), the best part was watching them leave the confessional. They all had huge smiles on their faces and walked with confidence back to their parents. The last student to go started skipping as he made his way off the altar. He gave his parents a big thumbs up as he ran to give them a hug. It was such a special moment to watch.
We're very lucky and privileged to be able to witness a lot of these special moments of childlike faith. In Luke's Gospel, Jesus tells us to "accept the kingdom of God like a child." Over the year, this has started to make more sense to me as I witness the beautiful faith that these children have. It's pure and it's simple.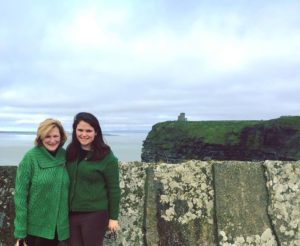 They way they understand God's mercy and love is amazing. One of my favorite moments while preparing for Confession was when we were talking with the students about how we feel after we do a bad thing. One student raised his hand and said, "When you keep a bad thing in or a bad secret, then your tummy starts to hurt." Another great moment was when we asked the students how they felt after they left Confession and one student responded by telling us that he felt more "responsible" afterwards. It's moments like these that bring smiles to our faces and warm our hearts.
These children have so much to teach us about our faith. It's important that we don't write them off because they're young, but instead listen to them because you never know what bit of wisdom is going to come out of their mouth next! Jesus really knew what He was talking about when He told us to have childlike faith.
Slán go fóill,
Biz