Hello and Advent Greetings from Dublin!
Cliche though it may sound, as I sit down to write this blogpost, I'm forced to say: where does the time go?! Already we are 3 weeks into Advent and looking Christmas in the eye (in a patient and reverent way, of course…). It feels as if we were singing masses for a group of Notre Dame friends at Kylemore Abbey just yesterday, and yet House of Brigid vol. 8 is already almost half way through its time in Ireland. Whoa…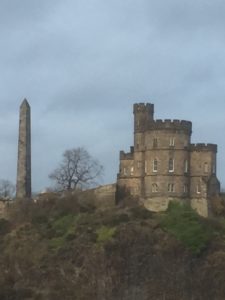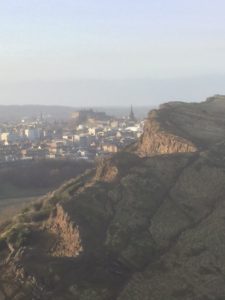 Between Advent liturgies, sacramental preparation masses and lessons with our schools, and upcoming Christmas festivities (including Christmas concerts at both of our schools and the annual Nativity pageant to be performed in the Church on Christmas Day), our calendars for the next couple of weeks are filling up rather quickly, and it is easy to lose track of where all this time is going.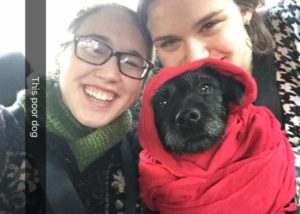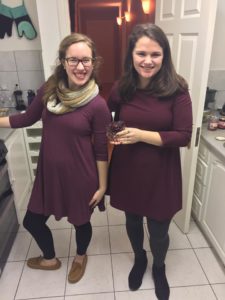 That said, for my part, I have nonetheless observed an Advent season rife with blessings and moments of grace. As of late, these moments have been nowhere more present to me than in the parish choir. Having been a part of this choir (which sings at the 12pm Sunday service) for almost a year and a half, it is easy to slip into complacency with them, taking for granted the kindness and warmth that they have extended to us Americans during our extended stay in Harold's Cross.
The fact is, many of the ladies who belong to this choir have been a fixture in the parish for much of their respective lives, perduring through several parish priests and choir directors in the process (anybody who works for the Church can attest to the fact that the parishioners are the real anchor of any ecclesial community). The level of reverence and devotion that each of them brings to Harold's Cross with their song is something truly remarkable, and yet I'd be willing to bet that this is one of the most underappreciated and thankless tasks there is in the parish, given how long it has been an automatic fixture every Sunday at mass. Clearly, these dedicated women devote their time and energy, not for the purpose of adulation, but for the simple fact that they are committed to the prayer and spirituality of our parish community, and want to contribute their voices to that prayer in a very tangible way.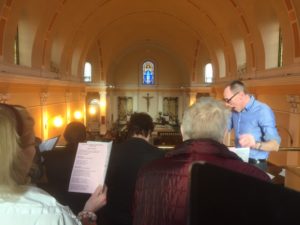 But what amazes me further about this choir community, and indeed what has manifested itself in several instances recently, is the sheer humanity and earnestness of its members. From where I sit at the back of the loft each Sunday, I have been witness to grace upon countless grace, flowing through the members of the choir in manifold forms, be it a thoughtful glance, a quiet grin of complimentary praise, or even a long embrace of consolation. Whether it was our wonderful director, John, giving a jubilent word of praise and an ear-to-ear smile to one of the ladies for her exemplary singing of that week's psalm, or watching the entire choir beautifully and sorrowfully console one of its members who recently experienced a tragic family loss, it is clear to me that these people are God's hands, eyes, ears, and voices on earth, in my midst. What a joy and an honor it is to witness such things!
I realize, in writing all of this, how indebted I am to these people. Not only have they opened their arms to myself and my colleagues to welcome us into a very real part of their livelihood, but they have, in the process, shown me concrete instances of humility, joy, selflessness, sorrow, compassion, tragedy, faith, friendship, prayer, and ultimately, the prevalence of God's great grace in their lives. To me, these ladies, this director, this organist, are the unsung heroes of this tight-knit Harold's Cross community. Without them, we lack not only the song that fills our liturgies, but the very spirit that enkindles our Church with life and joy. Their prayer echoes not only off of the walls of the sanctuary each Sunday, but within the hearts of those of us lucky enough to call ourselves parishioners of Our Lady of the Rosary.
This Christmas, as you reflect upon the great blessing of the Word becoming flesh and dwelling among us, I hope that you will take a moment to give thanks to God for your parish choir that sings their praises in the loft each Sunday. Their work and their voices are assuredly a reminder of the incarnate love, joy, and grace that this season celebrates.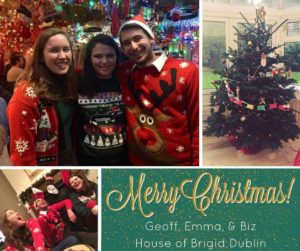 Nollaig Shona Duit!
-Geoff