Down in Wexford, we have had a special number of weeks with the 65th Wexford Festival Opera bringing the arts and much excitement to the streets of our little town. We've had the opportunity to see operas, musicals, art galleries and more. But at the same time, the ordinary and the everyday have continued to roll on. And there are many things that I love about the ordinary and everyday at Clonard Church. One in particular is greeting our parish's cheery sacristan, Noel, throughout the day. Working away in the sacristy, day chapel, or main church, he always stops with a joyful smile to ask "how are you getting on?" In these exchanges, it is rare that Noel will leave you without a joke, trivia question, or nugget of advice. In a recent greeting with Bernadette, all he had to say was: "Howdy doodly! Humility is the key."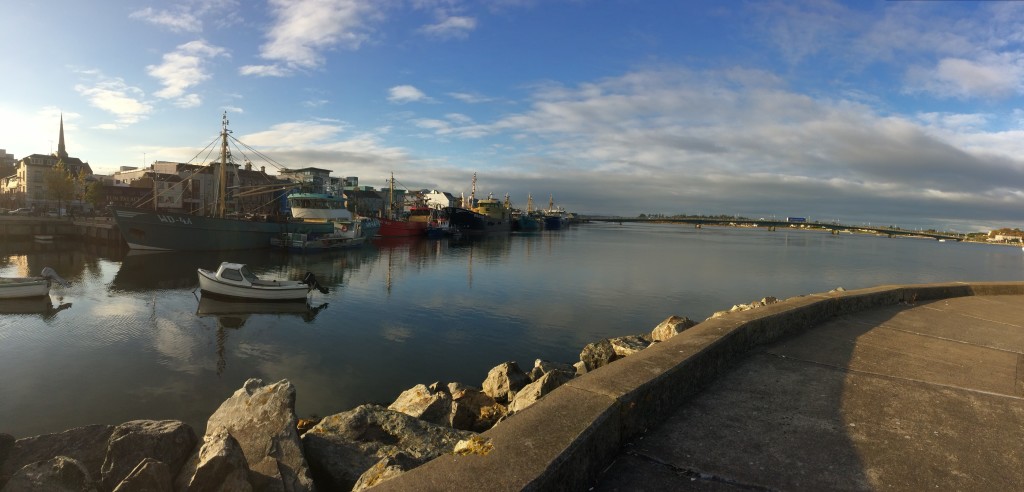 Entering this year of ministry, I had a certain number of expectations regarding the work of the House of Brigid at Clonard Church – in part thanks to my membership in the Notre Dame Folk Choir and friendships with Steve Warner and a number of alums of the program. I knew what kind of things went on in the church, and where and when Teach Bhríde typically helped out with said things. This set of expectations was paired with general ministry-related expectations from my time leading as a Campus Ministry intern at Notre Dame and as music director at my home parish of St. Joseph's. In both of those roles I was used to having influential status – having creative control in the ministries that I oversaw.
With a relatively solid sense of what Teach Bhríde – Wexford looked like and a very particular set of skills in ministry (#LiamNeeson), I was ready to take Clonard by storm with ideas of musical repertoire and theology-major-inspired activities brewing in my head. Having now lived and worked here for a little over two months, though, I can say that my role here is not quite as I expected.
Here in Ireland (Clonard of course included), a rich tradition spans the landscape of the Catholic Church and the culture as a whole. The House of Brigid is a program that invites you into this tradition. There is a musical repertoire cherished by the people here. There is an irreplaceable devotion to prayer and the Eucharist that one cannot help but admire. There are people and stories with infinite bits of wisdom.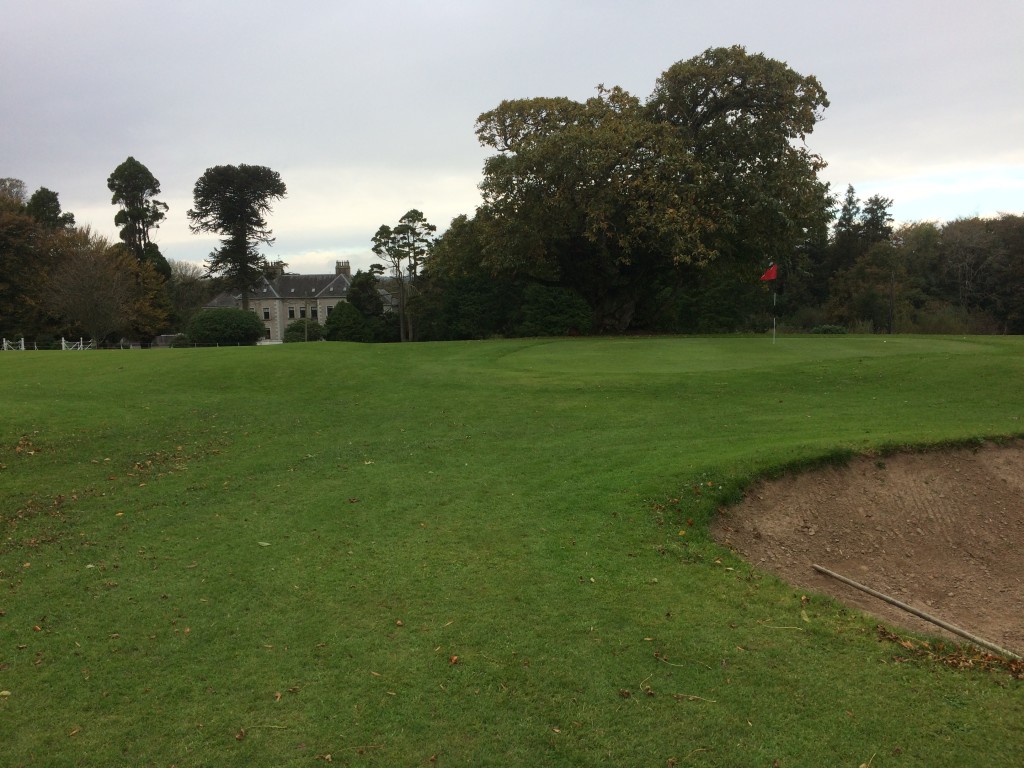 The reality is that there is so much more for me to learn from the Irish people and tradition than I could ever bring to it through my own experience and expectations.
My role here is thus to enter into the spirit of walking with the people of my parish rather than holding a perspective that I'm some influential figure who is here to create things for them from above. Programs already exist here, as do songs that span lifetimes. There is always an open door to try something new, and my prior experience in ministry doesn't simply get abandoned. But first and foremost comes Christ and his Church – the members of his body here in Ireland, how I can walk with them during their journey of deepening closeness to the Lord, and how he himself guides me through their witness.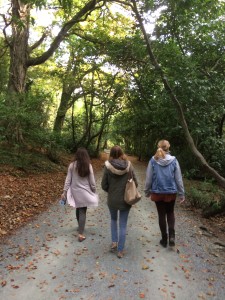 In our day chapel here at the Church of the Annunciation is a simple but powerful stained glass image of Mary as the lowly handmaiden, the servant of the Lord. Preparing the chapel for the Eucharist nearly every day of the week, Noel is greeted by this image. It is thus no surprise that he can so effectively remind us that "humility is the key." With humility, it is God's will that we must place our trust in. The trick, though is having the same strength as Mary did to make the radical acceptance of a life of discipleship. It's uncomfortable and often scary. But while sitting in the stream of light from that window at Mass every morning, I pray that her "yes" may echo through the "yes's" that God challenges me to make as a servant of his love.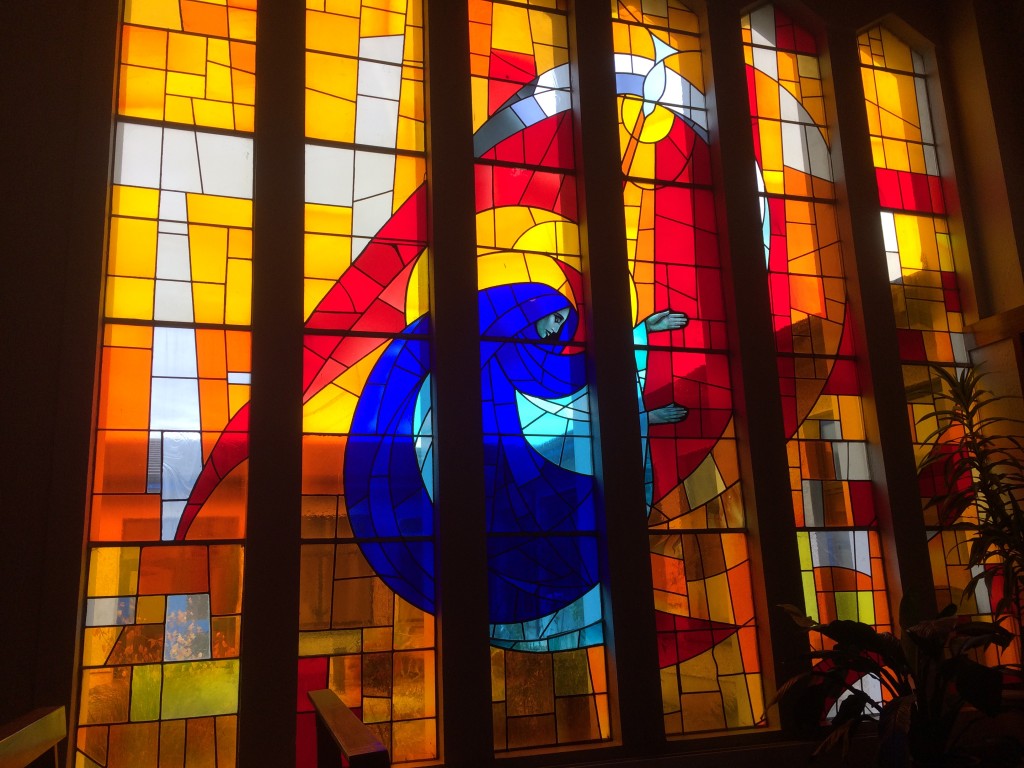 Slán go fóill,
Alex