Greetings from Dublin!
You catch us in the midst of a busy and bustling week (though what else in new?) as we throw on our autumnal, earth-toned jumpers and shuffle briskly into another Irish Fall.
There has been quite a bit going on in our neck of the woods, including (though not limited to): the respective birthday celebrations of Biz and Madeline; our inagural ACE Mass as Teach Bhride 8; Steve and Michele Warner's arrival into University Church; our first Sunday catechesis/mass in the First Holy Communion Programme at Harold's Cross; a school assembly in which we led the children's choir; planning for our upcoming Lourdes reunion retreat with the secondary schools; and a short group outing to Glendalough for some hiking and reflection.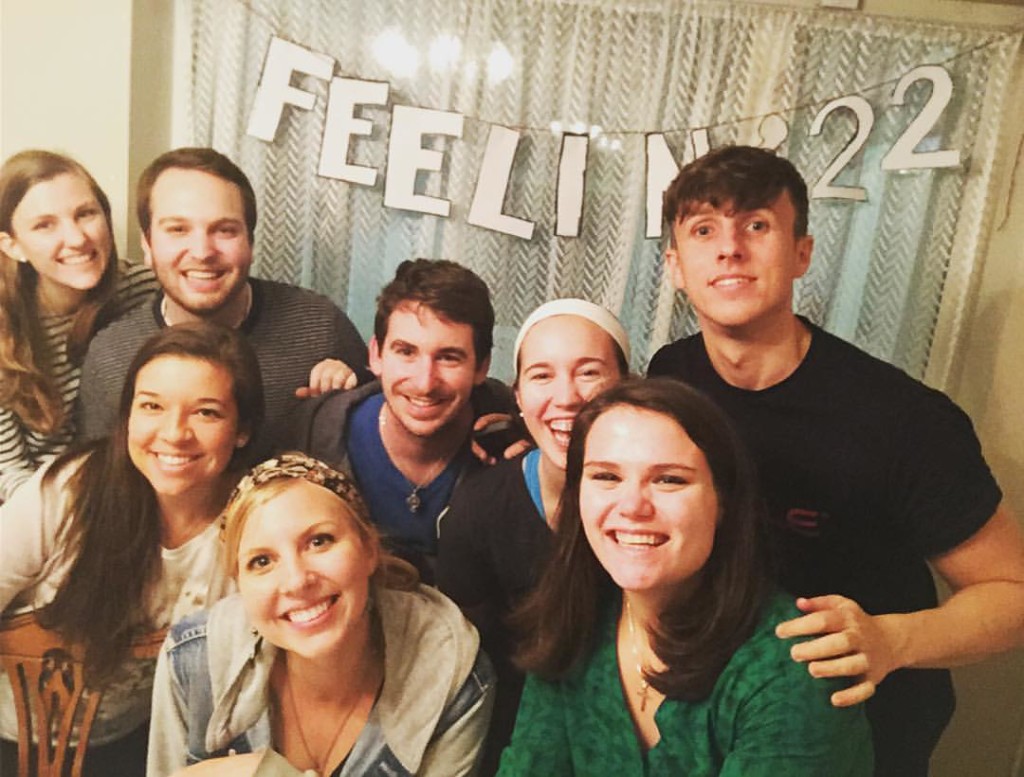 For myself personally, the past month "back in the saddle" in Dublin has been a lively and exhilerating amalgem of old and new. In a certain sense, much of my daily and weekly responsibilities resemble the routine of last year, from picking mass music for the Saturday night vigil to engaging the school children in questions of surprisingly deep theological inquiry (yes, Jesus is both God and God's Son, and no, I cannot explain how this is in less than 10 words). Indeed, several of the responsibilities and even the people that I encounter in and out of the parish are the same as they were last year, and that has proven a great comfort to me in many respects. That said, I also find myself traversing several "uncharted territories" this second year in Dublin.
Firstly (and most significantly), I live and work with two completely novel personalities in Emma and Biz, and our community dynamic differs greatly from last year's. Secondly, there are a few changes in the ministries that we are pursuing in Dublin this year. Our presence in O'Connell House has decreased significantly (though we still find ourselves welcome to collaborate with OCH from time to time, which has been very enjoyable); conversely, we have increased our involvement in the Archdiocese of Dublin's youth presence, and particularly in the Annual Lourdes Pilgrimage Group;  we are even linked in with the University College Dublin's Chaplaincy team, providing music for a 9pm "last chance" student mass held on campus each Sunday evening (this mass has a relaxed "dorm-style" feel to it, which we all greatly appreciate). We even have a novel mode of transportation to get around Dublin, thanks to the gracious donation of three hand-me-down bicycles from parisioners. It certainly would not do my job justice to say that this year is shaping up to be the same as last, because that is so obviously not the case.
The fact of the matter is that much of what lies ahead in this year remains to be seen or known. Although there is an element of familiarity and comfort in this second home that I've come to love dearly, there is also a large degree of incertitude. With regards to work, I don't know, for example, if our efforts to engage the faith of the secondary school youths from the Lourdes Group will take root, or fall on deaf ears. I have no idea if our presence at the 9pm chaplaincy mass at UCD will actually  provide an avenue for us to meet other University students who might not be as well-disposed to the Catholic faith. I don't know if the work we put into catechising the sixth class Confirmation candidates will eventually yield a group of regularly practicing young Catholics who are eager about their faith, as we hope it does.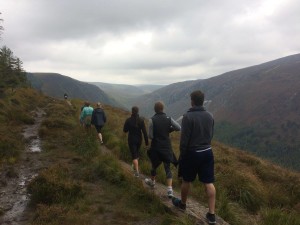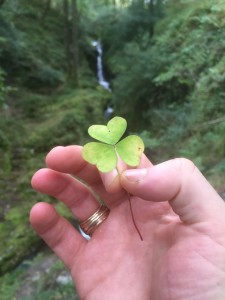 And the sense of uncertainty isn't confined to just our work ministries. I'm currently in the arduous process of filling out several applications for my plans after Teach Bhride, the most prevalent of which is my application to the seminary. What will happen with that? Is this the right path, the one God is leading me to pursue next?
And the questions don't cease there. How will our community life evolve? How will we grow into ourselves more this year? Will I ever overcome that sinful habit, or learn to love others in a more sacrificial way? Heck… will the Chicago Cubs finally make it to the World Series (please God!)??? My mind and heart jump from question to pressing question, producing the same conclusion each time: the future that lies ahead is an uncertain one.
But then, I am brought back to an oft-quoted poem for consolation:
"Lead, Kindly Light, amidst th'encircling gloom,
Lead Thou me on!
The night is dark, and I am far from home,
Lead Thou me on!
Keep Thou my feet; I do not ask to see
The distant scene; one step enough for me."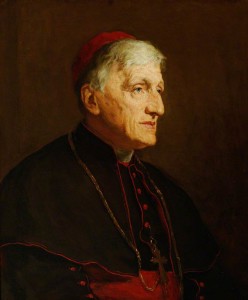 These words appear in a poem titled "The Pillar of Cloud" written by John Henry Cardinal Newman, a man who, fittingly, founded the very University that we trek to on our bicycles each Sunday evening. Newman's life, the life of a convert, a theologian, an extraordinary preacher and writer, was more than likely filled with its fair share of uncertainty in the face of a looming future. Many of his endeavors were met with ardent opposition and adversity. And yet, in faith and humility, Newman turned to the Lord in these troublesome moments, asking for guidance, and for peace, and for a single step's-worth of light to show the darkened path.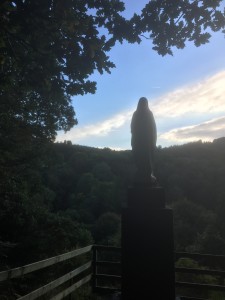 I have made Newman's poetic words of prayer my own quite a bit lately. I am trying, more and more, to do as he did, and trust that the Lord will bring to completion that which He has begun in each of us here in Ireland. And so onward we go, one step at a time, saying again and again: "Lead Thou me on!"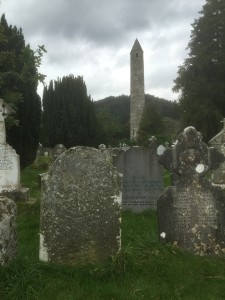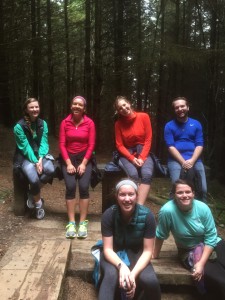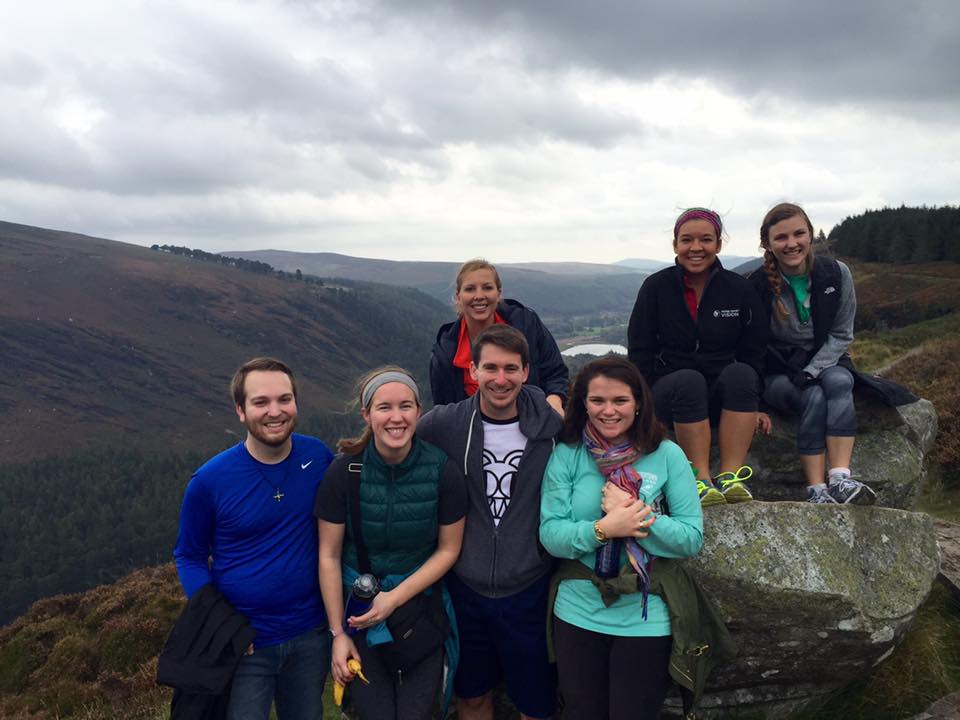 With love,
-Geoff