January and February have been full months for Teach Bhríde Dublin, complete with accompanying the study abroad students on a trip to Sligo to attend the Yeats Winter School, our final catechesis session with our Confirmation students, Confirmation preparation with the Harold's Cross National School Choir, a Ceremony of Light for our Confirmation students, St. Brigid's Feast Day, and the beginning of Lent!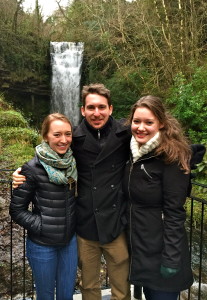 Teach Bhríde Dublin in Sligo
Our sixth class students will receive their Confirmation this Thursday, February 25th, and we could not be happier to share in the joy of this sacrament with them. For me, the catechesis side of our volunteer work with the parish and in the schools has been one of this year's most rewarding experiences. I can remember the first few weeks of going into the second and sixth classes at the two primary schools and being terrified of not knowing what to say or how to make faith seem applicable in people's lives. It is amazing to look back, as we come to the end of sixth months here, and to see how much I've grown in my understanding of faith and what it means to share it through catechesis. Whether we are playing hangman to spell out the word "transubstantiation" or fielding questions about the papal conclave, the earnestness and inquisitiveness of these students and their interest in engaging with their faith has been inspiring to see. The childlike eagerness to know, understand, and make sense of things has increased my own faith and reminds me that the act of questioning should be something we employ our entire lives in regards to increasing and deepening our faith.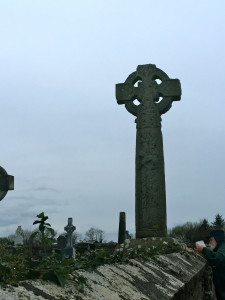 High Cross Drumcliffe Churchyard
With Confirmation coming to an end, we have a lot to focus on with our second class students, who will make their First Penance next Wednesday and continue to prepare for their First Communions at the end of April and beginning of May. With the Notre Dame students we are looking forward to a variety of events surrounding the centennial celebration of the Easter Rising 1916, St. Patrick's Day, and a reflection day in Glendalough just after Easter.
Wishing everyone a continued fruitful Lent and a Wednesday full of coffee,
x
Susanna