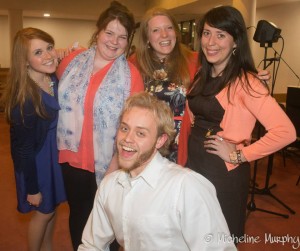 True-life story – I'm sitting in the middle of Panera Bread back in my hometown laughing out loud at my three drafts (a.k.a. failed attempts) of a "last blog" I began weeks ago in Ireland.  As hard as I tried, I just couldn't bring myself to finish it there.  How did my two years of service with Teach Bhríde already come to an end?  How am I supposed to condense into one post the enormous impact this time had on me?  Why do I still feel like I'm trying and failing at this blog…?!
Well, I think I've just found it.  A lot of this experience has been trial and error.  (And I'm probably not the first to think it.)  In Season V, the Community faced the unique challenge of all being brand-new to Clonard.  Certainly, at times, I felt as Carolyn, Martha, and Chris must have in that pilot year:  Are we doing this right?  What impact could all this possibly have?  Are we allowed to do that?  In Season VI, we saw the new Dublin Community facing the same questions while overcoming new challenges in the process.  While we weren't always directly involved, it definitely had its effects on the Wexford Community.
I personally had so many experiences of trial and error, it's funny to think back on the individual instances.  As much as I would've loved to continue warming up the Youth and Vigil Choirs before rehearsal, there just wasn't time because hardly anyone is on time.  Also, you can't spread out all of the food and drink for parties in the kitchen, because everyone ends up in the living room and doesn't touch it.  (We learned you have to serve it to everybody in order for it to be eaten!)  And don't even get me started on the Passion and Resurrection Plays; the rehearsal timetable was more of a suggestion than anything, but it all miraculously got done in the end with minimal accumulation of gray hairs on my part.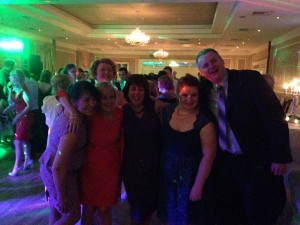 However, I don't think the Irish saw the "error" part of it all.  In fact, I don't think they ever saw the "trial" part, either.  Everyone I've encountered is so enamored with us and sees our work as being something worthy of nothing but praise.  And, often, when the Irish are acknowledging us and our service, they focus on the sacrifice we've each made in giving up our American homes for one or two years.  But, I never felt like I left home.  Rather, I felt as if I actually came home upon moving to Wexford.  The welcoming I received and the acceptance I found in that community was staggering.  In many ways, it was as if I grew up there.  (Somehow, I didn't get the accent, though!)  But, in ministering and serving to the people of Clonard, I made friendships that will last a lifetime.  Indeed, I have seen God in every face I've met there.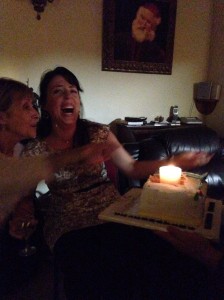 So, I'd simply like to say thank you to them.  Thanks to each and every one of you who made me feel like a true "Wexford Woman" in my short time living there.  Thank you for your hospitality, your generosity, your love, your kindness, your wittiness, your tea, your faith, and, (most importantly,) your friendship.  You all made me feel like I never left home because you made Wexford home to me.
The common thread between those three unfinished posts I talked about earlier is the Gospel reading from our last weekend of ministry in Clonard.  There, we listened to Mark's account of Jesus calming the storm at sea:
"…They woke him and said to him, 'Master, do you not care? We are lost!' And he woke up and rebuked the wind and said to the sea, 'Quiet now! Be calm!' And the wind dropped, and there followed a great calm. Then he said to them, 'Why are you so frightened? Have you still no faith?'…"
(Mark 4:39-40)
My sister famously tells everyone to "have faith" when life is continuously throwing curveballs at them.  When I reflect over my two years in Clonard with Teach Bhríde, I can't help but think about how many times she had to give me that same advice, and then how many times I, in turn, gave it to the members of my Community.  No matter if the storm was something small, like a couple of missed notes during mass, or something much bigger, like our beliefs being challenged in a pub in Carlingford, we weathered them together.  Without Mary, Cameron, Ben Z., Laura, Brigid, Ben W., Angie, and Sarah, there's no way my Teach Bhríde experience would have been the same.

It's strange to think about it now, but I didn't even realize that I was in the middle of my own storm when I first landed in Wexford back in 2013.  However, the faith I found in these two years kept me afloat.  Because of this, I trust that, as I continue my journey, I will call upon that faith and the Irish flair it now has in order to see me through.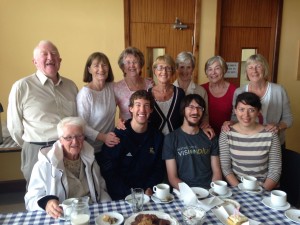 May God give you…
For every storm, a rainbow,
For every tear, a smile,
For every care, a promise,
And a blessing in each trial.
For every problem life sends,
A faithful friend to share,
For every sigh, a sweet song,
And an answer for each prayer.
Peace, always,
–Joy.