It's been a busy couple of weeks in the Teach.  In fact, it's been so crazy that I didn't even realize until this weekend that my brother-in-law's birthday is coming up on the 21st, which resulted in a mad rush to get a birthday card posted to him.  (If someone had asked me yesterday what day it was, I probably would've said November 8th.)  Alas, Thanksgiving is upon us and there's no sign of things slowing down until late Advent.  Although I've been keeping plenty busy both physically and mentally, lately there have been some days where I've really missed home.  With Turkey Day next week, and Christmas soon after, it's only natural that I'd start to feel this way.
Thankfully, my wonderful housemates graciously agreed to let me have a friend from college stay with us this weekend.  Juliana is a sophomore at Saint Mary's who is studying at Maynooth for the semester.  Her older sister is a very good friend of mine, so I've known her for quite some time.  She's the closest thing I have to "American" family in Ireland, so it was quite timely that she was able to come visit when I was at the peak of my homesickness.  I gave her a tour of Wexford, (including the infamous view from the roof of the opera house,) and had her sing with us at all of our weekend masses.  Truly, it couldn't have been a better-timed visit!  I think I now have enough of that "family" fix to get me through the holidays.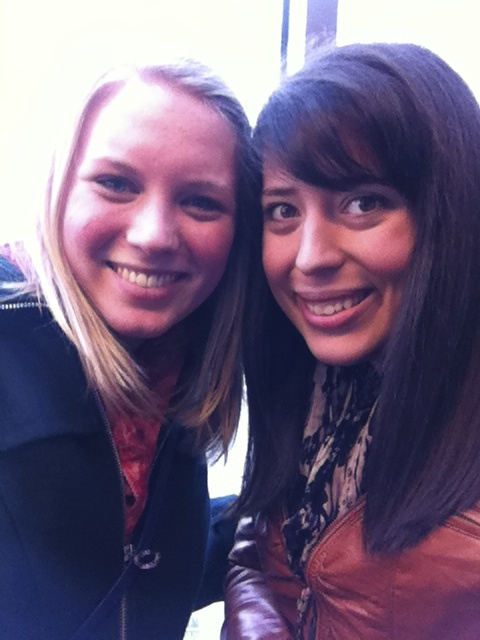 Between class masses, school rehearsals, parish music workshops, first communion and confirmation catechesis, radio shows, maintaining the house, keeping up with friends and family back home, and regular weekend duties, our plates have been very full lately.  But, it really only takes stepping back and remembering where we are and what we're doing in order to put us back on track.  This beautiful place we call home this year appreciates us in so many ways.  How can we not help but keep our heads high and work our way through it?
What we're doing here is so unlike university life, where the weight of grades and extracurricular activities adds heavily to the workload.  Instead, the four of us are here because we're passionate about this service, and also because we truly believe we are helping to make a difference in the life of a parish community.  Plus, we're learning some really practical life lessons along the way.  (How to conduct ourselves in a work environment, experience interacting with children, addressing difficult situations with individuals, etc.)  I think the best bit of advice I've received so far is, "You can't please everyone all the time, so start with yourself."  Especially on the tough days, remembering this helps me keep my emotions in check.  But, on the other hand, I also need to remember that everything I'm doing here is during a very short time in Clonard's long life.  Therefore, I have to also keep the parish as a whole in mind when making some important choices to be sure that what I'm doing will be good for them in the long run, even if it's not something I fully agree with or believe in myself.  For this, I'm running purely on faith.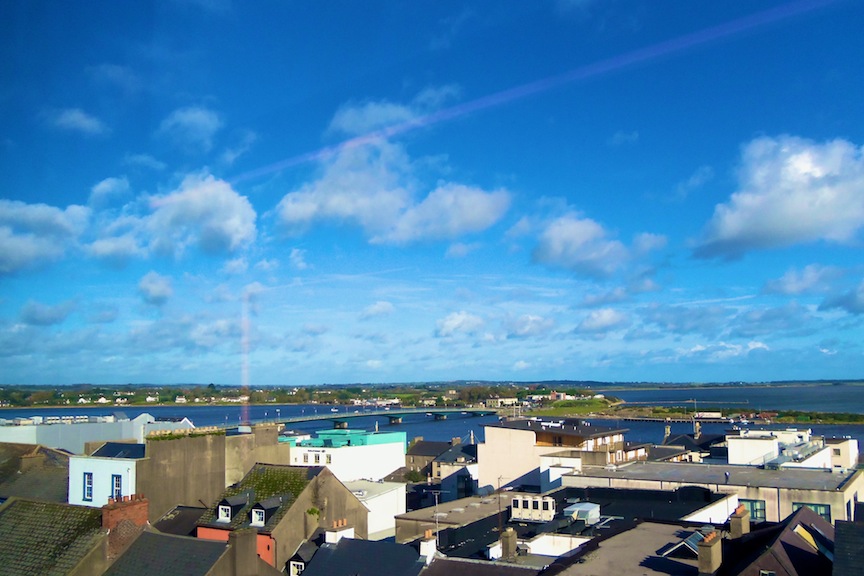 On my walk home today, Bobby Fisher's "The Summons" came up on my Spotify shuffle, and the familiar tune reminded me exactly of why I said a firm "yes" to two years of service with Teach Bhríde.  It is with these words that I will smile through the long days and keep in mind that God's purpose for me here is much greater than any reason of my own.
Will you come and follow me
 if I but call your name?
Will you go where you don't know
 and never be the same?
Will you let my love be shown? Will you let my name be known?
Will you let my life be grown
 in you and you in me?
Will you leave yourself behind
 if I but call your name?
Will you care for cruel and kind
 and never be the same?
Will you risk the hostile stare? Should your life attract or scare?
Will you let me answer prayer in you and you in me?
Will you let the blinded see
 if I but call your name?
Will you set the prisoners free
 and never be the same?
Will you kiss the leper clean?  And do such as this unseen?
And admit to what I mean 
in you and you in me?
Will you love the "you" you hide
 if I but call your name?
Will you quell the fear inside
 and never be the same?
Will you use the faith you've found
 to reshape the world around,
Through my sight and touch and sound
 in you and you in me?
Lord, your summons echoes true
 when you but call my name.
Let me turn and follow you 
and never be the same.
In your company I'll go 
where your love and footsteps show.
Thus I'll move and live and grow 
in you and you in me.
May God's blessings be with you all during this season of Thanksgiving!
Peace,
–Joy.