Welcome back to a new year with Teach Bhríde, Season 4! In this year's cast: Nick, Emily, Nicole, and me. I can hardly believe we are already a week into our year. We have experienced many firsts in a very short time. Last Monday, we met as a community for the first time for our send-off celebrations at Notre Dame. The very first thing we did as a community was pray together in the resource room in the Campus Ministry building. Then, the Dillons led us through some quality catechetical resources, which I'm sure we'll use frequently during the upcoming year! We dined at Chipotle with Chris (Season 1) and Clarisa (Season 2). Our families and Notre Dame friends sent us off with a beautiful Mass in the Lady Chapel, where one Jessica Mannen (Seasons 2 & 3) gave a moving reflection that has resonated with us all week. We dined with family and friends to close out the evening.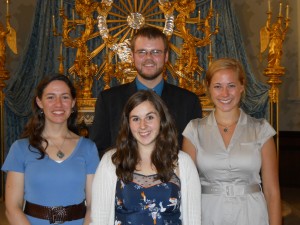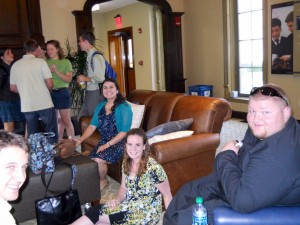 Then it was travel day! We checked our bags, met at the gate, flew to Dublin, collected said bags, and hopped on the Wexford Bus (whose driver lived in Clonard). (It sure seems that fast in retrospect.) No sooner had we stepped off the bus than we were embraced by Sr. Mary, Fr. Denis, and Fr. James Cullen, our new curate. They treated us to lunch and dropped us at our door, where we spent our first afternoon as a community in our house.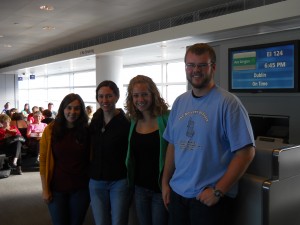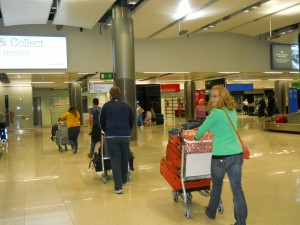 We spent the next few days at Ballyvaloo, where the entire parish team had prepared orientation for us. It was certainly a joy to spend time together there, where we shared prayer, goals, laughter, reflections, and a good amount of tea and coffee our favorite coffee room. It was a lovely way to begin our year of service.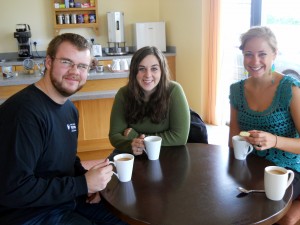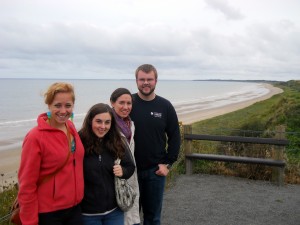 There have been so many other firsts this week: first walk through town together, first Vigil Mass at Clonard (in the congregation), first community night out, first day of lashing rain, first 10:00am Mass, first tea after Mass. Tonight we welcomed Fr. John-Paul Sheridan, Martha Calcutt (Season 1), and John Calcutt to our home for dinner: first guests in our home this year! This evening also included the first gigantic spider of the fall; not to worry, Nick triumphed.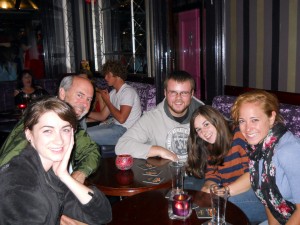 It has been a week of blessings, and I know an entire year of blessings is to follow. For me, it will be a year of new blessings building upon the ones of my first year here. And we certainly have an exciting year planned! Check in with the blog on Tuesdays and Fridays to see what we're up to.