As I look back on this week, I realize that I have experienced Eucharist in a multitude of ways in the last few days. I've celebrated with the worldwide church in a special way, been welcomed into another parish community in Wexford, and shared everyday meals and craic with friends. This week, I have witnessed that, as the hymn for the Eucharistic Congress says (however tired we may be of singing it), "Though we are many, we are one body."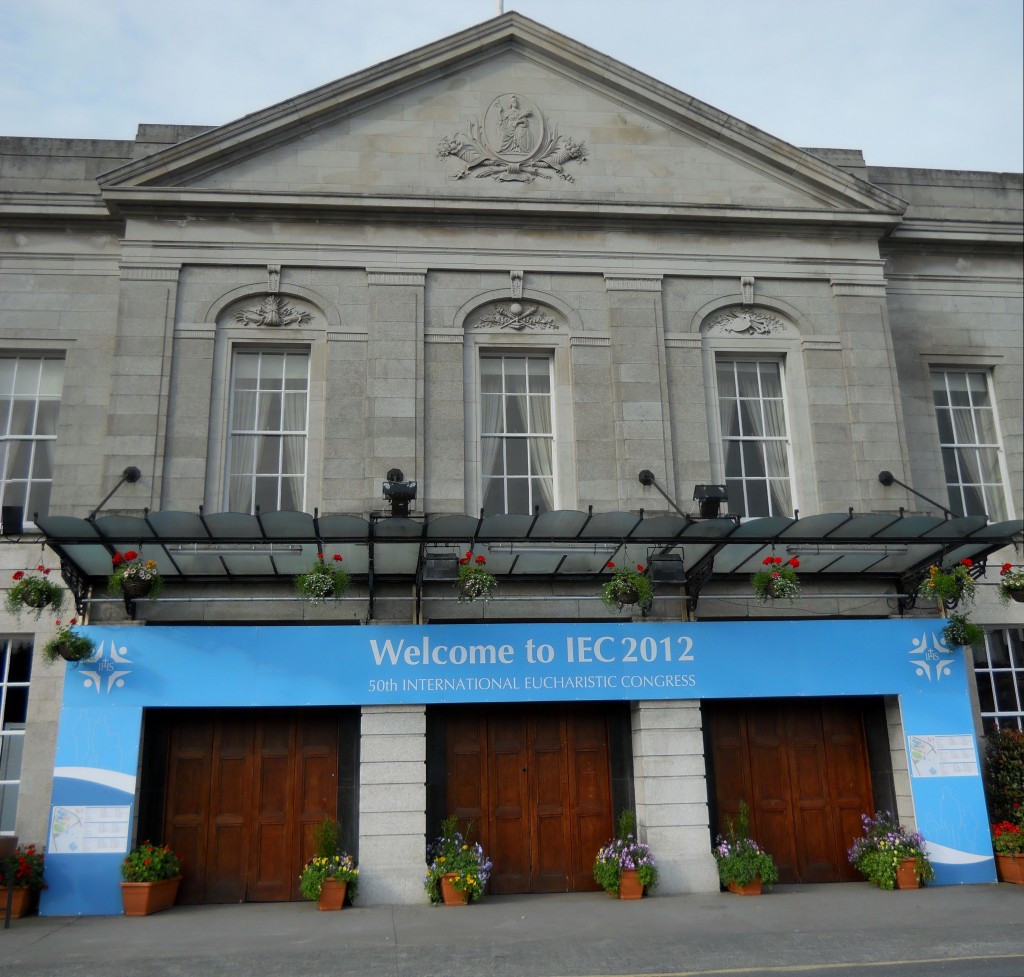 The International Eucharistic Congress is taking place in Dublin from June 10-17. Our parish had been preparing for it since April 2011! Dan was there for three days, and will be reflecting on his experience there in his own blog. I went up on Tuesday morning. These days we get a lot of light, so I saw this glorious sunrise as I headed down to the bus!

I had a pretty great day there. After a talk on how to implement the Catechesis of the Good Shepherd in your parish, where I got some ideas for First Communion Catechesis next year, I wandered the exhibition hall and met up with Dan and our friend Katie for lunch. Dan and I attended the afternoon talks and Mass with some thousand people from umpteen different countries. And in the middle of it all? What else but the Eucharistic Congress Bell, which so many of the students at Kennedy Park and Scoil Mhuire had rung back in January! It was pretty cool to see it there, knowing it had been welcomed and joyfully rung in parishes all around Ireland (and in Rome). Kurt attended the Congress on Thursday, and thoroughly enjoyed meeting and chatting with people from all over the world on the green at the Royal Dublin Society.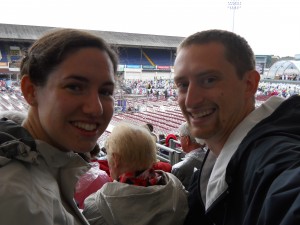 Meanwhile, back at Clonard, the parish celebrated the Congress locally. We used the Eucharistic Congress Mass readings for our usual 10:00am some days, and parishioners adored the Eucharist every day this week in the Day Chapel. On Wednesday, Kurt, Jess, and I helped the Friary in town with St. Anthony's feast day. (Do you know the stories of St. Anthony preaching to the fish, or St. Anthony and the donkey? If you don't, look them up and catch up to all the primary school students at the Friary.) Calla lilies and children filled the church, and the friars blessed all of them. Somewhere in the course of that day, Kurt also recorded his last radio show – be sure to tune in on Sunday at 3:30pm EST!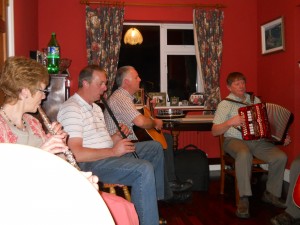 On Thursday night, we spent a lively evening at our friend Stasia's house with her trad group and some friends from the parish. They played several airs, jigs and reels, and the rest of us contributed songs accompanied by guitar or piano. (If the other instrumentalists caught on, the ensemble would grow as the song went on.) I even got to use some of the Irish dance steps I've learned this year! Needless to say, the evening reminded us all what a wonderful community and culture we have come to share since August. I felt particularly blessed to be returning next year. It made me think of the translation of the word Eucharist: thanks-giving.